bleep
composer - producer - sound designer
---
---
works
games:
+ Starstruck: Hands of Time - Additional music and sfx
+ LABYRINTH Derelict Abyss - Title Screen Music
+ Milk outside a bag of milk outside a bag of milk - additional sfx
+ rubine - composer
+ be-loved - additional music
+ Team D Studio - Composer and sfx
+ Planet Cloudius IX - Additional Music
+ Touhou FNF: SoaDP - Composer
+ etterna - composerstreamers & vtubers:
Alice Moonara, asheracormac, castor, comfydeli, fungulusvt, kojo, kumonamisiegch, Marta Carretero, Mr Silk, myriani, noxu, OuroborosRewel, Pepo, Project K, RandomnessRAA, rapteriing, SeafoamCanary, shinentoshiaki, val, wordse, zenydragonvideo & animation:
+ The Boogeyman - Composer
+ Full Jojo Villain House - composer
+ Webtoons animation "Live with Yourself!" - Composer
+ Anime Star Productions "Raft!!!" - composer
+ Anime Star Productions "Dusters" 1 and 2 - composer
---
Hello I'm bleep and I would love to make music for your project! I've been producing music professionally for 6 years, and I've made everything from video game music to scoring short films, to educational slide music. I'm very passionate about video game music. I also love sound design and creating sound effects. I specialize in edm, rock, chiptune, jazz, ambient, and orchestration. Please be sure to check out my soundcloud and bandcamp for additional music. If you have any questions please don't hesitate to contact me.
Are you a streamer or vtuber? Check out my ko-fi for discounted rates!
---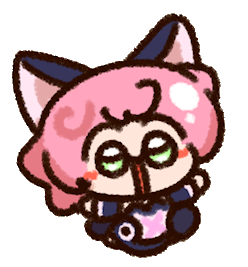 All personal works are available under a CC BY 3.0 license. All commissions are fully licensed to the client. See terms of service for details.